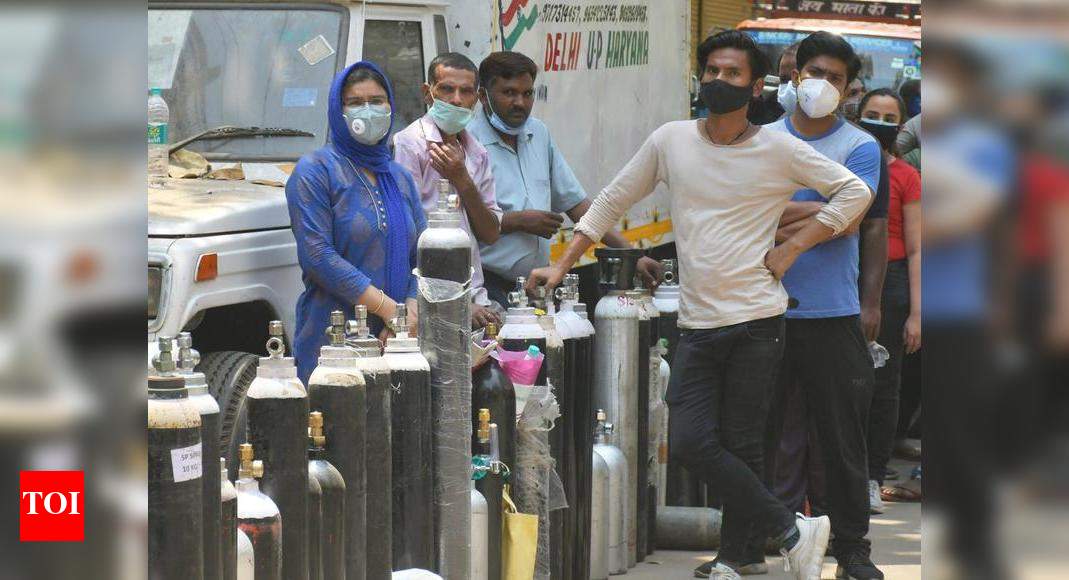 Centre never sought oxygen death information: Rajasthan & Chhattisgarh | India News
JAIPUR/RAIPUR: Two Congress-led states on Thursday refuted the Centre's assertion in Parliament that "no deaths due to lack of oxygen were specifically reported by the states" throughout the second wave of Covid-19.
The well being ministers of Rajasthan and Chhattisgarh claimed their states have been never requested to submit the related information and therefore didn't report the variety of Covid deaths medically attributed to oxygen scarcity.
Both questioned the premise of the Centre's assertion in Parliament when the related information wasn't collected from the states. Rajasthan well being minister Raghu Sharma mentioned majority of the deaths throughout the second wave within the state have been as a result of oxygen scarcity.
The Centre, in a written assertion on Tuesday, had knowledgeable the Rajya Sabha that states didn't particularly report deaths as a result of oxygen scarcity. In a sequence of tweets on Thursday, Chhattisgarh well being minister TS Singh Deo identified that the "number of deaths in a day, deaths with comorbidity, deaths without comorbidity and type of comorbidity" have been the one classes wherein information was sought. Singh Deo alleged that the Centre intentionally misled Parliament with out checking with the states. "When GOI says 'no one died due to lack of oxygen during the second wave,' they are probably referring to Chhattisgarh — a state with surplus oxygen," added Singh Deo.