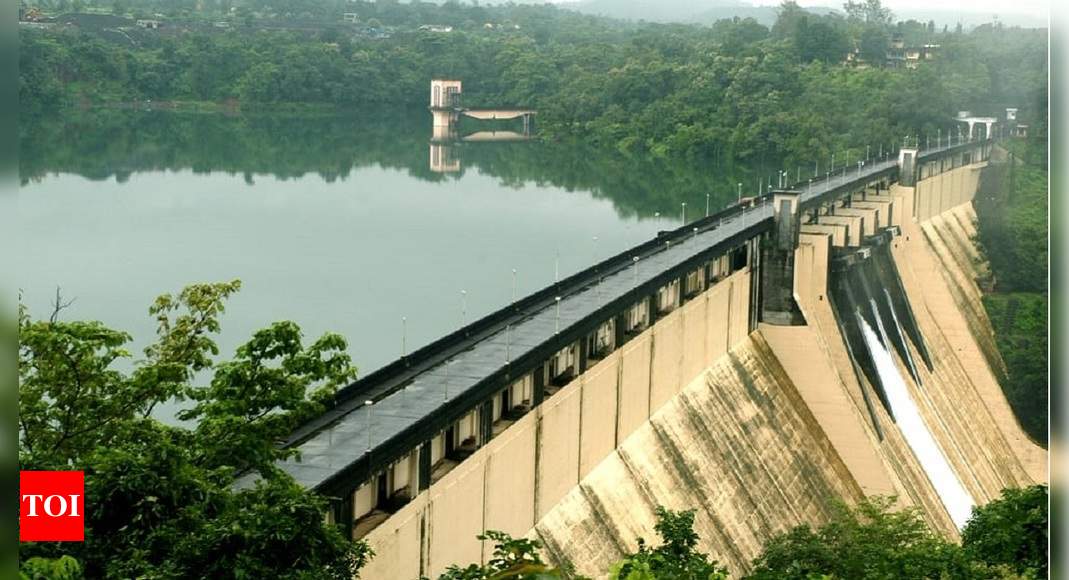 Mumbai: Tansa, Modak-Sagar lakes which supply water to city overflow | Mumbai News
MUMBAI: Modak-Sagar and Tansa lakes which supply water to Mumbai city began overflowing on Thursday.
The civic physique additionally added that 53.86 per cent of water is on the market in seven lakes that supply water to Mumbai.
The Brihanmumbai Municipal Corporation (BMC) stated that Modak-Sagar lake began flowing at 3:24 am, whereas Tansa lake began flowing at 5:48 am on Thursday.
"Two gates of Modak-Sagar lake and one gate of Tansa lake have been opened," stated the civic physique.
Tulshi Lake and Vihar Lake began overflowing on July 16 and 18, respectively.
"The total storage capacity of the seven dams supplying water to Mumbai is about 1,44,736.3 crore litres (14,47,363 million litres) of that, 77,956.8 crore litres as per the measurement conducted at 6.00 am today. (7,79,568 million liters) or 53.86 per cent of water has been stored," the BMC stated.